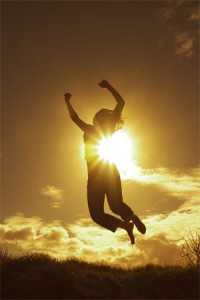 "I promise you, the parachute won't open right away, but you've got to JUMP."
Check this out – https://www.youtube.com/watch?v=-PdjNJz7B1Q
Those are some VERY wise words from one of the most successful talk show hosts/comedians out there – Steve Harvey (Comedian, Family Feud, Steve Harvey).
Today I wanted to share this video with you, because it is amazing. He hits success right on the head.
Whether that's success with Tax Liens & Deeds, or family success, relationship success or anything you want to see happen, Harvey drives home an INCREDIBLE point.
Check this out today, It's only 2 minutes long —> https://www.youtube.com/watch?v=-PdjNJz7B1Q
I know sometimes it can feel like we need that safety net in order to jump off that cliff of life, into something like Tax Liens & Deeds, but the truth is, that safety net isn't always going to be there right away.
Sometimes that net appears exactly when we need it, AFTER we take that jump and risk it all…
Don't let that fear of failing, falling and not being able to see the ground below stop you from getting out there and learning about Tax Liens & Deeds, checking out properties and soaring through this life off the top of the highest mountain, with your parachute strapped on tight.
Check out the video, and I'll talk to you soon.
There are 3 HUGE mistakes that almost all new Tax Lien & Deed investors make, and I've got a free training guide that will not only help you AVOID THEM completely but also save you thousands of dollars in wasted time and money... And it's yours today ->