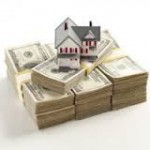 I wanted to offer you some insight on Tax Lien and Deed overages.
You have certainly come across tax deed overbids and tax lien overages if you have experience on tax foreclosures.
Both of them are essentially similar to one another when there are excess bids on a property at the tax sale.
But what you may not realize is that they are great sources of income for investors who know the capabilities of making money from it.
Tax lien overages and tax bid overbids leave behind access funds that the owners have no idea about. There could be thousands of unclaimed dollars not being received back from the county!
Why the overages happen isn't really necessary in this email, but the fact remains true that the county only accepts so much back for the tax auction, and the rest goes to the home/property owner.
These homeowners assume they've lost everything, but in reality they haven't.
And many of them choose not to investigate even if they DO know they can get it back. They just don't want to deal with the huss and fuss.
This puts us, as investors in these properties, in prime positions to go out, find these properties that have overbids, grab the properties at an auction, and charge the homeowner a finder's fee for getting them all their money back.
This situation creates a win win for you and the homeowner. You get your finder's fee plus percentage paid back to you, and they get the money they deserve back from the the TLC sales and Tax Deeds sales.
Now, this is a more advanced strategy, and it is not for everyone, but the possibility is out there, so I'd recommend looking into if its something that sparks an interest, and keep me posted on how it works out for you!
Again, this isn't a beginner's strategy, but with time, you can put it in your tool belt of Tax Lien and Deed Investing strategies!
Thanks for reading, and stay tuned for more great blog posts 🙂
There are 3 HUGE mistakes that almost all new Tax Lien & Deed investors make, and I've got a free training guide that will not only help you AVOID THEM completely but also save you thousands of dollars in wasted time and money... And it's yours today ->