What is a Probate List and Why Do You Need To Find It? | The Wholesale Daily Show
What the heck makes the Probate list such a good list for seller leads? In today's episode, we're going to talk about the list, how we use our team to get the probate data flawlessly, and why you should be getting it!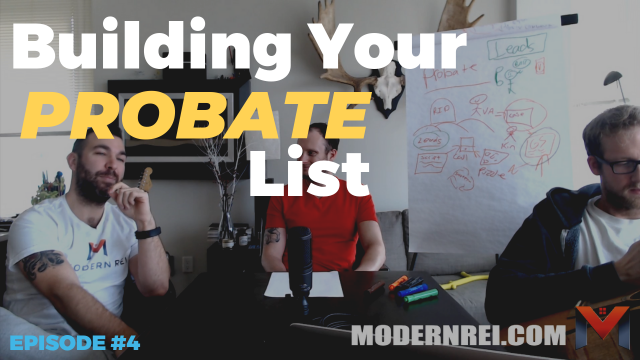 On Today's Episode We Get Into:
What is a probate list?
Where do you find these probate lists?
What the heck do you do ONCE you've found the list
The 2 people you'll need to make your list effective
How to use the Probate list to maximize your cold calling and lead generation efforts!
Tune Into Today's Episode for a classic Wholesaley Daily show with Dustin, Josh and Cory!
PS: And if you'd be so kind to leave a review, we would greatly appreciate it and thank you accordingly 🙂
There are 3 HUGE mistakes that almost all new Tax Lien & Deed investors make, and I've got a free training guide that will not only help you AVOID THEM completely but also save you thousands of dollars in wasted time and money... And it's yours today ->
Subscribe and Get Your Free Tax Lien Training System
A $77 VALUE
This Tax Lien Training System Will Teach You:
Exactly How To Start Buying Tax Liens Today
Tips For Tax Lien Auction Success
How To Avoid The Mistakes New Tax Lien Investors Make