So there's the High Equity List, Absentee Owner's list, Probate list
and SO many more lists that you COULD Pull to market to…
But which one should you start with? It's not one of the ones mentioned…
It's a secret list…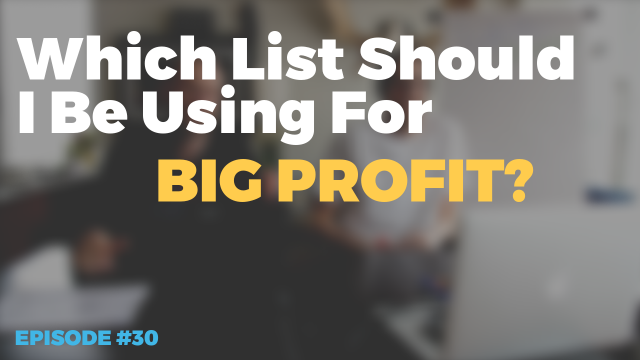 In today's episode we discuss:
– The most valuable list we've used in marketing for motivated sellers.
– The easy way to find that list and the HARD way to find it, which is often 10x better.
– The strategy Josh and Cory used to get the most updated list that keeps refreshing every 6 months.
You can also Subscribe and Listen on Both Itunes Podcasts and Stitcher Here: 
Tune Into Today's Episode for a classic Wholesale Daily show with Dustin, Josh, and Cory!
There are 3 HUGE mistakes that almost all new Tax Lien & Deed investors make, and I've got a free training guide that will not only help you AVOID THEM completely but also save you thousands of dollars in wasted time and money... And it's yours today ->