How do you protect yourself when agreeing to buy someone's house or wholesale it?
And what ways can you ensure the BEST outcome for everyone?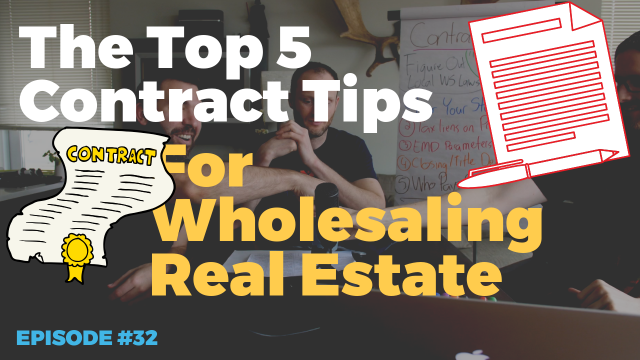 In Today's Episode, We Talk About:
– The best place to find wholesale contracts that will meet your investing needs.
– The 5 Tips to make sure you don't get screwed on a Wholesale contract.
– How to best handle the closing cost/fees.
– The simplest forms to use and how to modify them!
You can also Subscribe and Listen on Both Itunes Podcasts and Stitcher Here: 
Tune Into Today's Episode for a classic Wholesale Daily show with Dustin, Josh, and Cory!
There are 3 HUGE mistakes that almost all new Tax Lien & Deed investors make, and I've got a free training guide that will not only help you AVOID THEM completely but also save you thousands of dollars in wasted time and money... And it's yours today ->