The #1 Trait You Need To Make Tax Liens & Deeds Work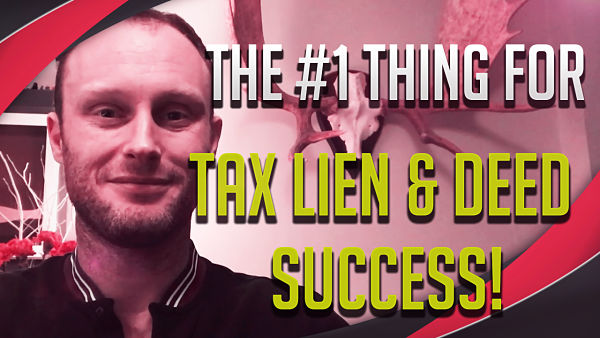 In today's video Dustin Talks about how to become successful in your tax lien and deed investing.
Watch today's video to learn about ways to make sure that you'll be successful in this business.
Watch the video here on our youtube page!
-Dustin
P.S Watch our great new video every week, so head over to our page and subscribe.
There are 3 HUGE mistakes that almost all new Tax Lien & Deed investors make, and I've got a free training guide that will not only help you AVOID THEM completely but also save you thousands of dollars in wasted time and money... And it's yours today ->
Subscribe and Get Your Free Tax Lien Training System
A $77 VALUE
This Tax Lien Training System Will Teach You:
Exactly How To Start Buying Tax Liens Today
Tips For Tax Lien Auction Success
How To Avoid The Mistakes New Tax Lien Investors Make