We've all been there. It sucks.
You can't get a deal, or you've got a lot of deals and suddenly there's nothing in site.
You're bleeding money and you can't seem to get a deal.
What do you do? Do you quit real estate today?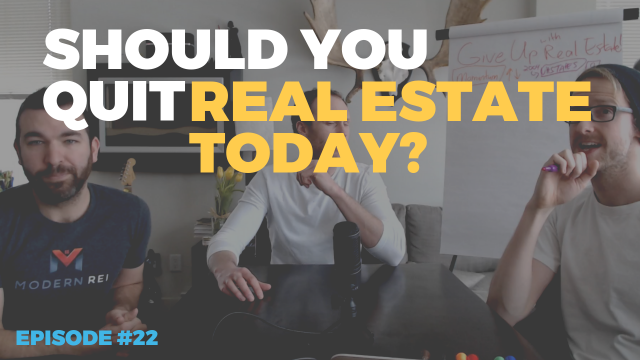 In This Episode We Talk About:
– The reasons you might want to begin quitting Real Estate today.
– How to press forward and make huge strides when everything's going wrong.
– The #1 thing you can do, starting today, to take your business back to the good times, or rocket propel it forward!
You can also Subscribe and Listen on Both Itunes Podcasts and Stitcher Here: 
Tune Into Today's Episode for a classic Wholesale Daily show with Dustin, Josh, and Cory!
There are 3 HUGE mistakes that almost all new Tax Lien & Deed investors make, and I've got a free training guide that will not only help you AVOID THEM completely but also save you thousands of dollars in wasted time and money... And it's yours today ->