Myth Vs Reality: Is Tax Deed Investing Really Easy?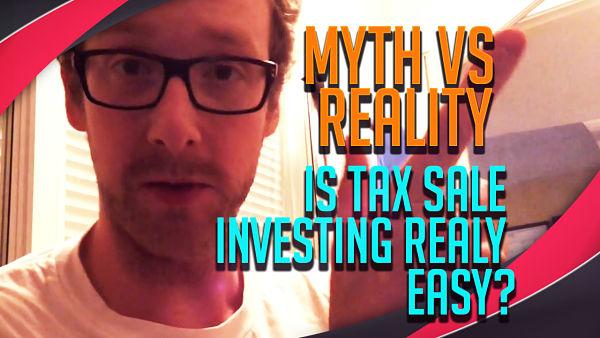 In today's video, we talk about tax lien & deed investing, and how simple it really is? Or is it?? Watch today's video to learn all about the myths of tax lien & Deed investing versus the truth.
Watch the video over here on our youtube page!
-Dustin
PS: We've got great new videos every week, so head over to our page and subscribe.
There are 3 HUGE mistakes that almost all new Tax Lien & Deed investors make, and I've got a free training guide that will not only help you AVOID THEM completely but also save you thousands of dollars in wasted time and money... And it's yours today ->
Subscribe and Get Your Free Tax Lien Training System
A $77 VALUE
This Tax Lien Training System Will Teach You:
Exactly How To Start Buying Tax Liens Today
Tips For Tax Lien Auction Success
How To Avoid The Mistakes New Tax Lien Investors Make