How do you walk away from a real estate auction with a $75k property and only pay $6k?
How do you know a real estate homerun when you see it?
What are the characteristics of a home run?
And where do you find them?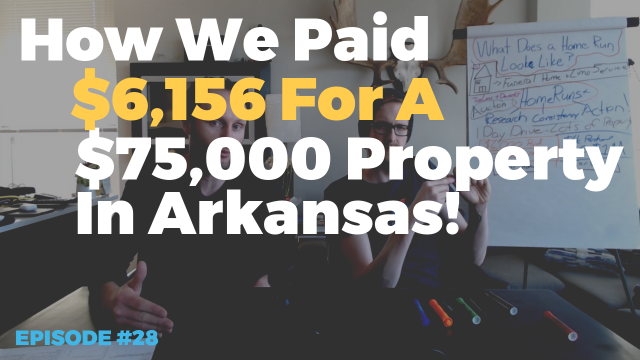 In today's episode, we talk about:
– The best way to find real estate home runs that net you HUGE profits.
– The 2 main things to do to maximize your chances of finding real estate home runs.
– Our favorite place to invest in tax deeds to get huge home runs.
– The CRAZY deal that one of our students got a couple years back that increased in value by 25-30x!
You can also Subscribe and Listen on Both Itunes Podcasts and Stitcher Here: 
Tune Into Today's Episode for a classic Wholesale Daily show with Dustin, Josh, and Cory!
There are 3 HUGE mistakes that almost all new Tax Lien & Deed investors make, and I've got a free training guide that will not only help you AVOID THEM completely but also save you thousands of dollars in wasted time and money... And it's yours today ->