How To Make Money At Tax Deed Auctions In 2017
On This Webinar you Will Learn How To Find Buy & Flip Tax Deeds Properties Quickly And Profit $5,000 To $50,000 Per Deal While
Avoiding The Dangers That

Devastate 99% Of New Tax Deed Investors.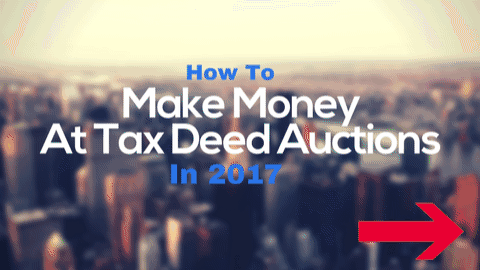 How to find profitable sales in 2017...that aren't overcrowded with too much competition...
How to research tax deed properties in the most efficient and strategic ways...
How to maximize your profits and at the same time avoid the hidden dangers that lurk within Tax Lien & deed properties...
How to ensure you're getting the

most accurate data

when calling counties and attending tax sales..
Disclaimer: This is not a get rich quick. When I say QUICKLY I mean in the next 2-6 months if you take action and do 1 deal. Some people will do 10 deals, others will do none, because they don't stick with it...
Secure a Time/Date That Works Best For You Here:
Choose a Date To Attend...
Select a date that best suits your schedule...
Register For The Webinar
* we will not spam, rent, sell, or lease your information *