If you want to learn more about Virtual Real Estate, Wholesaling and Fix N Flips, then you need to check this out ASAP. We need your Help: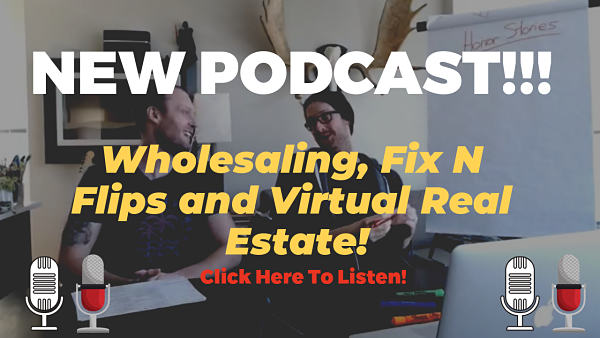 We started a podcast to document our journey to $1M in gross sales in 2019 using tax liens, Fix N Flips and wholesaling.
Follow along the journey by clicking right here.
We need your help to keep this thing going by subscribing and leaving a review.
If you like the show, and want to leave a review, just send us a screenshot of the review, or the place you submitted it, and we'll give you UNLIMITED FUNDING, one of our products worth $397.00!
Thanks so much for following us, and we look forward to growing our business together even more in 2019 with this podcast!
Talk soon,
Dustin
PS: It's both FUN and EDUCATIONAL! What more could you ask for in the worlds greatest podcast? Listen Here!
There are 3 HUGE mistakes that almost all new Tax Lien & Deed investors make, and I've got a free training guide that will not only help you AVOID THEM completely but also save you thousands of dollars in wasted time and money... And it's yours today ->