What happens when a break in happens and your new property gets vandalized? Did you have insurance?
Do they even cover that sort of thing? What if a pipe breaks and ruins the whole first floor? All these questions are possibilities and so LET'S DISCUSS!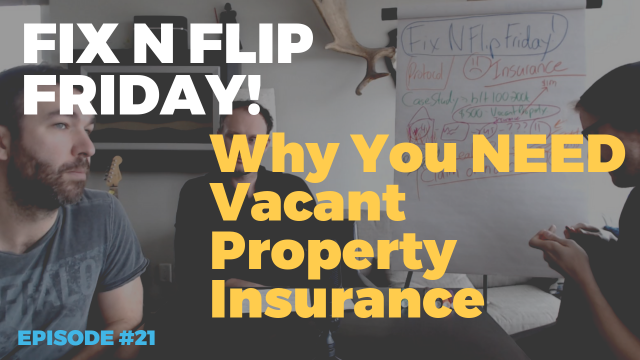 In This Episode We Talk About:
– The STUPID mistake we made this week that resulted in a loss in a property
– The reasons to get insurance on your property ASAP.
– At what point you need to be getting real estate insurance.
– What to expect to pay for vacant property insurance.
– and SO much more
You can also Subscribe and Listen on Both Itunes Podcasts and Stitcher Here: 
Tune Into Today's Episode for a classic Wholesale Daily show with Dustin, Josh, and Cory!
There are 3 HUGE mistakes that almost all new Tax Lien & Deed investors make, and I've got a free training guide that will not only help you AVOID THEM completely but also save you thousands of dollars in wasted time and money... And it's yours today ->