Somebody call the Fire Department cause our podcast is ON FIRE!! 👩‍🚒👩‍🚒👩‍🚒
If you're looking to expand your real estate investing opportunities, then you need to check this out ASAP. We need your Help: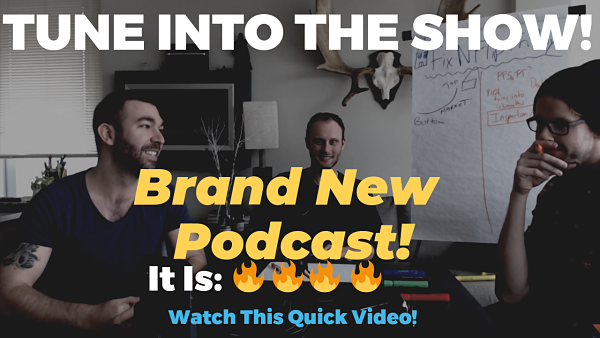 We've done the inevitable and started a podcast to document our journey to $1M in gross sales in 2019 using tax liens, Fix N Flips and wholesaling.
We have HUGE Goals for 2019, and we are documenting the whole thing, keeping track of numbers, and sharing it all LIVE with you on our podcast and our different social channels.
Follow along the journey by clicking right here.
We need your help to keep this thing going by subscribing and leaving a review.
If you like the show, and want to leave a review, just send us a screenshot of the review, or the place you submitted it, and we'll give you UNLIMITED FUNDING, one of our products worth $397.00!
Thanks so much for following us, and we look forward to growing our business together even more in 2019 with this podcast!
Talk soon,
Dustin
There are 3 HUGE mistakes that almost all new Tax Lien & Deed investors make, and I've got a free training guide that will not only help you AVOID THEM completely but also save you thousands of dollars in wasted time and money... And it's yours today ->