Frustrated With Tax Deed Investing? Let Us Take You By The Hand And Show You In Person How To Avoid The Costly Mistakes Of Investing. Join Us Now For Our Only Trip Of 2019!
Profiting With Tax Deeds In Arkansas Has NEVER Been Easier…
…and yet Most People Struggle To Get Started…WHY?
Dear Friend,
If profiting with Tax Liens & Deeds this year, and getting your financial security in check is what you want YESTERDAY, then this might be the most important text you'll read this year.
But First, I Need To Heed A Warning:
So we don't get off on the wrong foot, I need to make this REALLY clear:
What I'm about to offer you isn't a "sit-back-and-relax-and-let-me-move-your- body-parts-for-you" type of training experience….
Not at all…
The system my team and I use In Arkansas That works REALLY well for us…
But I'm not suggesting that everyone (or anyone) who reads this has what it takes to get out there and start taking massive action with Tax Deed Investing.
I don't know how much the people who read this, or go on one of our training trips will make – it's likely that many or most of them will make little or nothing at all (especially if they don't follow the directions and work hard).
With that BIG Disclaimer out of the way, let me introduce to you …
Exactly What You're Gonna Get
First of all, this isn't like any auction trip you've ever been. There's no fluff, no disappointment, just pure action for 3 days… (And I've heard rumors that other training trips from other companies have been a bit of a letdown, but we 100% stand behind what we teach, and the total immersive experience.)
Yup. That's right. It's intense, but that's exactly what you want, isn't it… the best training out there?
At 3+ days of education, you'll show up, get your mind blow starting from finding the County List, figuring out what good deals look like, learning all about title work and how to check it, and how to finalize your max bid sheet…
And what I've written above is only  17.456% of what you'll learn on the trip… You do the math 😉
You'll basically get the entire system we personally use to get properties at Arkansas Tax Sales….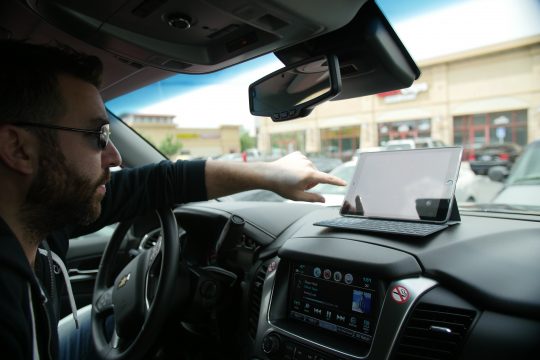 NOTE: We can't guarantee properties at sales, because we aren't psychic, but we CAN promise you that we'll show you how to find the best counties to research, and you won't have trouble scaling this business in a city or town near you.
And even though I used this system to buy tax deeds,
It's About MORE Than Just "Buying Tax Deeds In Arkansas".
See, you can use the same system we'll go through on this trip, and take it and apply it to counties that are close to your hometown…with a little extra research.
(Because by now we all know that each county and state is just a LITTLE bit different… Right?)
For example, in the past, we've done A LOT of investing in Houston, but at the end of our time there, we barely bought a single property, because the competition was just TOO DANG HIGH!
Now, some people will say that's just a real estate cycle, and that could very well be true, but do you want to go to 4-9 tax sales and wait out that cycle?
I sure as heck don't.
I want properties NOW, with as little competition as I can find.
We've literally struck GOLD in small counties, and I can't tell you how excited I am about it.
In the last year, we flew out to the smaller counties in Arkansas to check out some sales.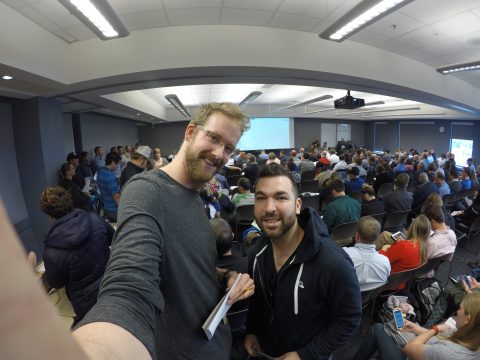 One of the properties Josh (Expert Extraordinaire) showed found was a Commercial building and lots, 8,000+ sq.Ft. with a starting bid of $35,000 worth over $1,000,000.00!
Disclaimer: After he researched it we noticed that the building had burned down, so we're not going after it… but the land!
If you were into land and it was a good location… Can you imagine??
These strategies that you'll learn when you join us are just simply un-learnable…
…unless you spend YEARS doing this stuff and most likely make 10's of thousands or 100's of thousands of dollars in mistakes!
Good thing you can avoid all that right?!?
So truth be told, there is FAR more inside of this training. Here's a fraction of what you're getting:
Personalized coaching and an experiential trip that will teach you the whole tax deed investing process from A-Z.
How to research houses and tax sale lists to find the best deals – even if you're a complete "beginner"…
IF YOU WANT: step outside of your comfort zone and learn how to talk to homeowners and neighbors to learn the stories of the property you want to buy…
The elusive and mind-bending ways we bid at tax deed sales to ensure you have the best chance at walking away with a tax deed with a room full of competition…
You need big cash to invest in houses right? WRONG. You'll learn how to single out the diamonds in the rough if there are any, and pay pennies for those REALLY VALUABLE gems!
Where to find the best deals. (It's SHOCKING and not where you might think…)
You'll punch that skepticism and worry right in the face as you become a LEGIT Tax deed investor.
Everyone says the market will crash… but with the strategies you'll learn on this trip it won't matter if a nuclear meltdown happens, you'll still be able to get rid of your property and make some $$$
You're right …that is a lot of battle-tested strategies and tactics. And it's stuff that nobody else can share with you because nobody else is doing it.
But it gets better because you're also getting …
An Advanced "Tax Deed Investing" System For SERIOUS Investors!
At the end of this training experience, you'll have a full handle of the tax sale process, so you can go into any state or county, and get rolling.
Specifically Designed For People Who Hate "All The Fluff "
No Fluff… So If you don't like "the typical real estate fluff", you're not alone. I can't stand it either.
I'd literally go back to work in the oil fields of freezing cold Alberta than listen to someone try to sell me something that has no substance at all…
And that's why I've spent years developing the system I'll be giving you at the end of this book.
When you join us on this final trip to Arkansas, here's the exact DAY BY DAY Breakdown of what you'll get:
ARRIVAL DAY
All meet for a Meet and Greet…
We prepare for the next day and go over the list and game plan of action for the day…
Get Familiar with the Team…
This is full emersion with the Coach…
We will set the right mental preparedness for the trip…
DAY ONE
Breakfast at 8:00 am.
After breakfast, we hop in the van and hit the road.
Look at 20 to 40 properties each day and learn all the secrets of success.
At the end of the day, we meet at the hotel and go to dinner where we discuss and review the properties and what we learned…
Hit the lounge, Network, Strategize…
Instant group of like-minded people…
Instant mastermind…
Build an instant community of entrepreneurs…
DAY TWO
Breakfast 8:00 am…
Look at the list and regroup for the journey…
Monday is often a better day for really seeing property…
Everyone is at work…
You can stop in front of the property…
Look at 20 to 40 properties…
Go to the county review Title…
Be back by around 5 pm…
This is where the fun begins…
Narrow down the updated list…
Build our bidding plan…
Create your custom bidding cheat sheet with all the properties you want to bid on or are interested in…
Go over our exact formula for winning bids…
Research the title on the property so we know exactly what we are buying.
This alone is worth the trip.
DAY THREE
7:00 am breakfast…
Strategize more and define tactics…
Go register for the sale…
Update your list again…
Your coach will be there to help and guide you and give you confidence…
Work as a team through the fast-paced Auction…
Your main objective is to learn…
If you get a property like Peter & Irwin, great…
During the auction, your adrenaline will peak and it will be an amazing experience…
AFTER THE SALE
Discuss what you learned and your action plan for future auctions…
If you get a property what to do with it…
The most important thing that you have done is…
Take action…
Attended a sale with a pro…
Head home that night or the next day…
And there you go…
You'll Know EXACTLY How To Go To A Tax Deed Sale and SUCCEED!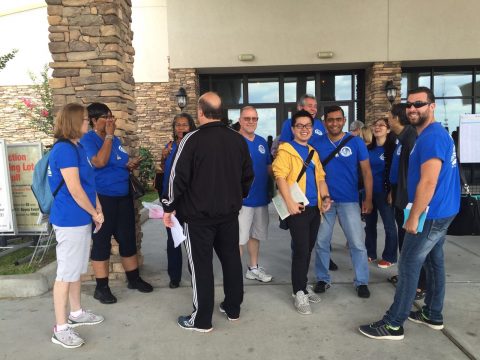 And you'll do it without using any sleazy tactics and you won't have to feel lost, confused and wonder if those $25k real estate investing mistakes are lurking around the corner…
Here's What To Do Next
The "cost" of this training on this page, right now, is usually $7997.00 but you won't pay that much today to just get the 3-day training experience.
I want to do something REALLY special for you right now.
If you order before the timer at the top of this page runs out…
…I want to throw in an EXCLUSIVE bonus for you. (Worth $5,000.00!!!!)
When you finish your registration, I'm going to grant you access to my digital training called "The Advanced Tax Deed Mastermind" training program, that we've sold in the past for $5,000 crisp $1 bills.
The Advanced Tax Deed Mastermind is a 7-week high-level mastery online training system, where I show you how to do everything from overages, to online tax liens, wholesaling and deeper dives into Tax Lien & advanced tax deed strategies.
Like I said, it's worth $5,000, and I'm going to throw that in for FREE when you order before this page expires.
The Ordering Process IS SUPER Simple, But Won't Be Up For Long!
As soon as you place your order, you'll get an automated receipt with a link to book a 1 on 1 call with us so we can go over all the details, and find out which auction suits you best.
Oh, and in case you're wondering …
THERE IS NO CATCH!
I realize this is an investment in your future…
And I know there are some websites out there that offer you a great deal on something but then they stick you in some program that doesn't really offer any value at all, and you leave worse than when you came…
This isn't one of them.
And that's my promise to you.
My hope is that you'll love it and this will be the start of a good business relationship for years to come.
But with all that said, there is ONE thing to keep in mind:
…Time Is Of The Essence!
We've only got 10 spots left for this auction at an incredible discount of 53% off, which is only 1 payment of $4,997…
So if you're on that proverbial fence, just trying to make a decision, let's make one right now together.
It's super easy… With this offer, you're getting the 3 Day Auction Experience for 53% OFF AND ALL OUR DIGITAL PROGRAMS…FOR FREE…
(Remember… That's over $17k worth of free products. That's a pretty great bonus if you ask me!)
…with all of that said, this is a limited offer.
The Boldest Guarantee In The World
I 100% Guarantee you'll love this training and if after day 1 of the training, you don't learn something, or it's not for you, I'll return your money, and give you $200 in documented travel expenses to help cover the cost of your trip.
That's right. I'll pay you to try it if you don't like it.
WARNING: I've NEVER Had to give anyone their money back and $200 in documents… but my offer still stands.
How's that for fair?
This Is Truly A Limited Offer So Secure Your Seat And Bonus Training Now Before It's Over
Secure My Auction Seat RIGHT NOW!
Thanks for taking the time to read this letter and I can't wait to hear your success stories in the future!
Dustin Hahn (Tax Lien Certificate School)
P.S. In case you're one of those people (like me) who just skip to the end of the letter, here's the deal:
I'm offering you a 3 Day Auction training trip, where you'll learn how to buy and flip Tax Deeds, without making all the stupid mistakes we see at auctions every month.
The training is normally $7997!!
I'm also giving you my training "The Advanced Tax Deed Mastermind" for FREE, And Every other digital product I've got when you grab a seat on an upcoming auction before the timer at the page runs out.
And you'll do it without using any sleazy tactics and you won't have to feel lost, confused and wonder if those $25k real estate investing mistakes are lurking around the corner.
On top of all that, you'll get Pre-Auction call with our specialists to determine the best strategies and how to move forward after the auction!
This is a very limited offer because we only have a few seats left!
There is no "catch" to this offer.
In fact, if you don't like the training after Day 1, You can let us know, and we'll refund your money, and give YOU $200 in documents travel expenses to help cover the cost of you getting to the auction. Seriously.
Click here and claim your copy now. You won't regret it.
P.P.S: Listen To What These Incredible Students Had To Say About Our Training: