💵Fix And Flip Friday: Determining the Best Cost Per Sq. Ft. (And So Much More!) | The Wholesale Daily Show
Fix N Flip Fridays! Let's chat about how to determine the price per square foot, the best numbers we've found to use to get as close as you can and everyone's favorite subject, Contractors! Let's dive into today's episode!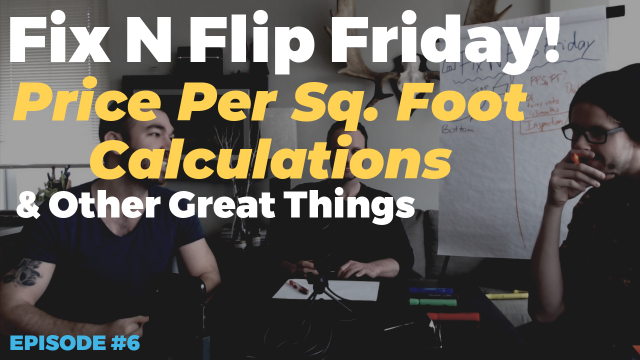 In Today's Episode We Discuss:
The 3 types of rehab PPSQFT we use and when to use them.
How to know if a property needs light, medium or heavy rehab…
Contractors, the system we're moving towards to make sure they stay committed to getting you the best price
and so much more!
Tune Into Today's Episode for a classic Wholesaley Daily show with Dustin, Josh and Cory!
PS: And if you'd be so kind to leave a review, we would greatly appreciate it and thank you accordingly 🙂
There are 3 HUGE mistakes that almost all new Tax Lien & Deed investors make, and I've got a free training guide that will not only help you AVOID THEM completely but also save you thousands of dollars in wasted time and money... And it's yours today ->
Subscribe and Get Your Free Tax Lien Training System
A $77 VALUE
This Tax Lien Training System Will Teach You:
Exactly How To Start Buying Tax Liens Today
Tips For Tax Lien Auction Success
How To Avoid The Mistakes New Tax Lien Investors Make